FIRE SERVICES
Emergency: 613-623-6000 or 911
Fire Chief Dave Hartwick: 613-623-5756 ext. 233
Mission statement
It is our mission to continually strive to provide prevention, education, and fire and life safety protection services to the residents and visitors of Township of McNab/Braeside. Through teamwork, dedication and training, the members of the McNab/Braeside Fire Service contribute professionally to the department's success.
The McNab/Braeside Fire Department is a volunteer department with 3 fire stations:
Station 1: Glasgow Station - 2494 Russett Drive – District Chief Dave Herbert
Station 2: White Lake – 142 Burnstown Road - District Chief Kevin Nicholson
Station 3: Braeside – 912 Centre Street - District Chief Jim Herbert
The department provides a range of services for over 7,000 residents in the township (100 square miles). Services include:
fire protection
public education and fire inspections
auto extrication
ambulance assistance
fire suppression
shore base water rescue
farm equipment rescue
The department also has a mutual aid agreement with fire departments throughout Renfrew County and the north end of Lanark County.
Staffing
Fire Chief (full-time)
3 District Chiefs (volunteer)
3 Captains (volunteer)
1 Training Officer (volunteer)
1 Safety Officer (volunteer)
34 Firefighters (volunteer)
Current fleet
Pumpers
1996 GMC Top Kick (White Lake station)
1996 Spartan (Braeside station)
2010 International (Glasgow station)
2015 International (Braeside station)
Tankers
2016 International Tanker/Pumper, 2500 gallons (White Lake station)
1990 Volvo Tanker, 3500 gallons (Braeside station)
1998 International, 3500 gallons (Glasgow station)
Utilities
2007 Ford F350 truck (skid unit in summer with 200 gallons water) and bush firefighting equipment
2010 GMC Chief truck and support equipment
Training
Training is an essential part of being an effective firefighter. Each volunteer trains an average of 5 hours every month at each fire station. An auto extrication practice is held once a month for an additional 3 hours.
Junior Firefighter Program - Not Available at This Time
Fire Department - 2018 Year in Review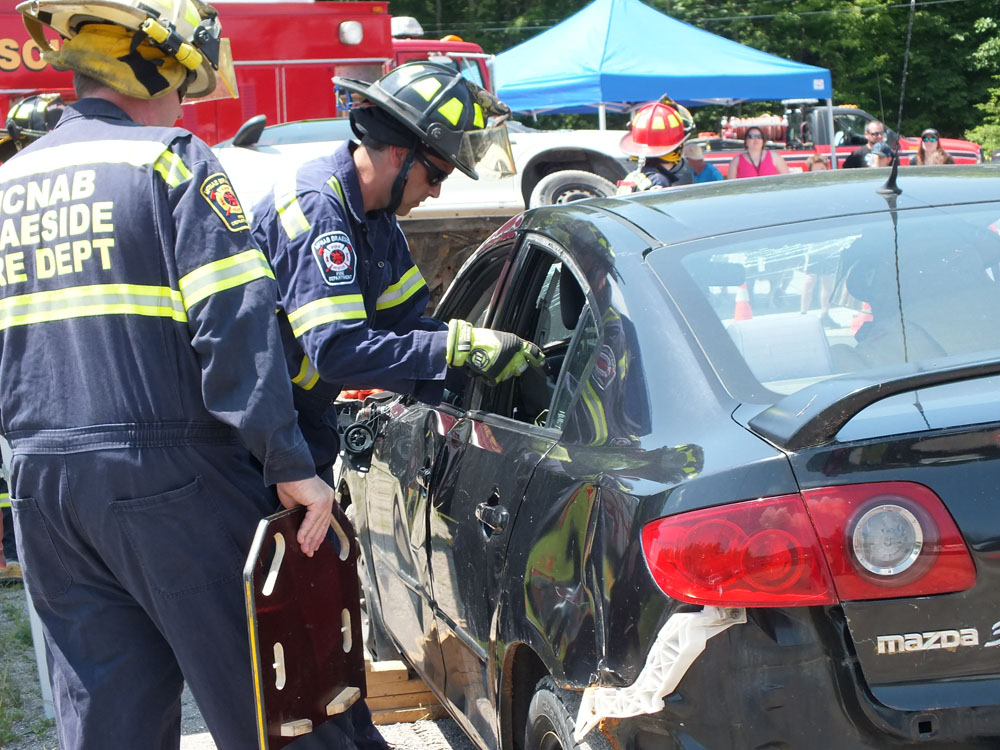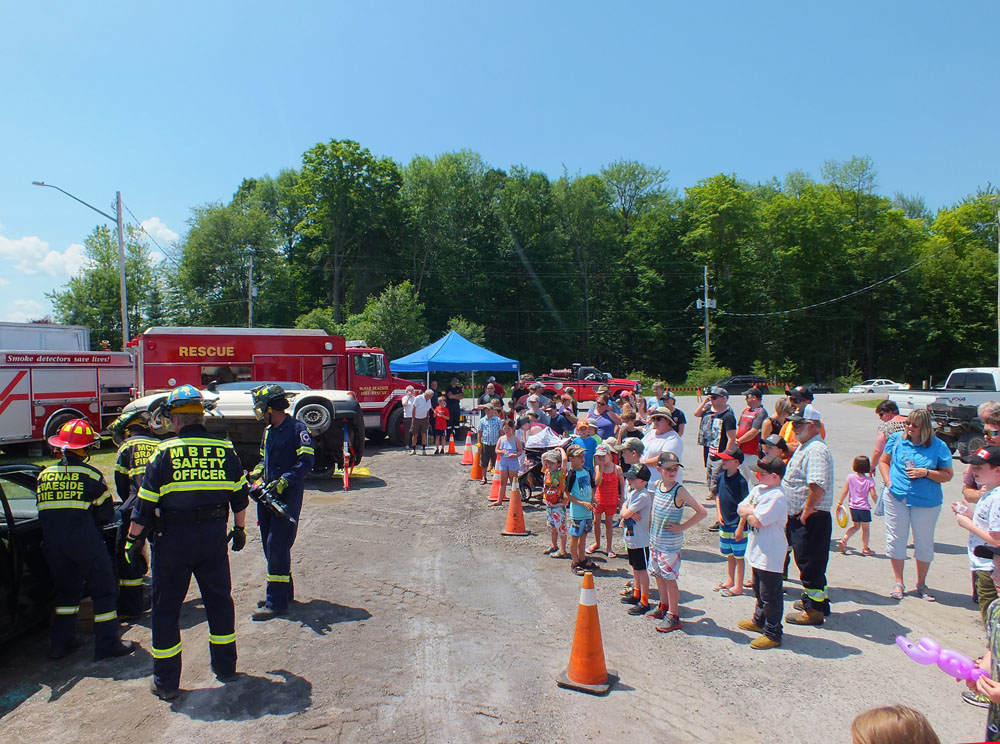 Photos taken by Jim Hutchison